Knitting and Crochet Pattern Archive Wiki



Number of Articles

over 150

Wiki Type(s)
Crafts
The
Knitting and Crochet Pattern Archive
wikia is "is dedicated to old needlework patterns that may be vintage or out of print. It is intended to be a source for crafters who may be looking for a particular pattern or just looking for inspiration for their next project."
Active wiki
This wiki is active. It has all the basics that a wiki needs. It has good content, but still has room to grow. Would you like to help?
It has the basics - core content, a significant number of pages, active contributors and at least one administrator. But it still has an area or two of significant weakness - too many stubs, uncategorized pages, only one active admin., etc.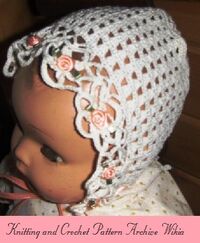 Related wikia
Edit
Community content is available under
CC-BY-SA
unless otherwise noted.